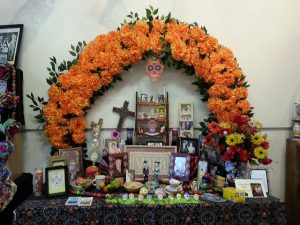 Dia de Los Muertos or Day of the Dead in English is NOT Mexican Halloween! There is more to it if you take the time to look at its history from a cultural point of view. This cultural holiday is celebrated throughout Mexico from November 1 to November 2. During these days, people who lost someone special like a family member, their pet, love one and so on, use Day of the Dead as a celebration to remember them and honor them.
Day of the Dead starts on November 1 with Dia de Los Angelitos or Day of the Little Angels in English. Day of the Little Angels is to honor the dead children and infants and are referred to as "Little Angels" on this day. One would leave what the little ones loved to eat, drink, and their favorite toy in life and leave it at the altar with a picture of the little one on this day. November 2 is Dia de Los Muertos or day of the day. On this day we do the same as the day before and also celebrated their life with their favorite food, drinks, song, and dance.
Another thing as well to know that there is a goddess on this day we pay respect as well. She is known as either "Lady of the Dead" or La Calavera Catrina. Another thing people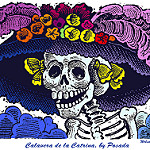 may ask is what with the sugar skulls with names on them? The reason for this is to show how sweet that said person name life was and we would never forget them at all the sugar skull take about a whole day to make, I should know, I make them myself, and it is an arduous process.
I hope now you all will have a better understanding of what this day is all about if not look at this video right here and I hope maybe this year you'll start a new tradition with this cultural holiday.